Journal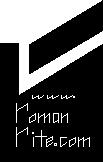 Compendium, CCC, Bible Citations
Tribunal Case - on lectors which finished September 2001
Ministers in Masses - A discussion of liturgical laws based on the 2000 General Instruction of the Roman Missal, (also called Institutio Generalis).
Cross Reference Table for Institutio Generalis
RomanRite.com Home
The First Message of Pope Benedict XVI of 20 April 2005 included: "I ask everyone to intensify in coming months love and devotion to the Eucharistic Jesus and to express in a courageous and clear way the real presence of the Lord, above all through the solemnity and the correctness of the celebrations."

John Paul II's general prayer intention for January 2001 was "That Christians may favor the evangelization of the new generations through the constant search for the unity wanted by Christ."

His missionary intention: "That through civil and religious education every form of intolerance and discrimination may be uprooted all over the world."

In a letter to the bishops of Australia, on 14 December 1998, he wrote:

"There is a great need to speak the truth clearly and with love,
and to do so confidently,
since the truth we proclaim belongs to Christ
and is in fact the truth for which all people long,
no matter how uninterested or resistant they may seem.?"

In his encyclical of 17 April 2003 Ecclesia de Eucharistia he wrote:

"I consider it my duty, therefore to appeal urgently that the liturgical norms for the celebration of the Eucharist be observed with great fidelity."

This site aims to contribute to this.

Copyright J.R. Lilburne, 30 January 2001. Last updated 20 July 2011.