About John Lilburne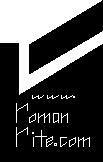 1145 K Wed 5 Jun 2002
Lots is being written in the Australian newspapers about Archbishp Pell since the 60 Minutes program. Generally I have been more impressed with the coverage in the Fairfax papers -- The Age and Sydney Morning Herald, than I have been with the News Corp papers -- The Australian and Herald Sun.
One good thing to have come out of the process is that there are clear statements being made that the compensation payments do not require silence by the victims. Another is that it has raised the profile of the problem, the difficulties it causes victims, and hopefully increased the community's willingness to deal with it.
I also think the media reports highlight the problems with a "cover-up" approach to dealing with issues. Hopefully this will also have positive effects in the way liturgical laws are dealt with.
Copyright J.R. Lilburne, 5 June 2002.
Other sites:
Sixty Minutes "Loss of Faith" - transcipts are now available
Archbishop Pell's Media Statements
AM interview, 5 June, with David Ridsdale
Today's Editorial in The Australian
The Age, 4 June, Pell "knew" of cover-up claims as early as 1997
The Age, 4 June, When the prelate plays judge, jury and paymaster
Cathtelecom.com, 5 June, "Compensation for abuse not hush money"