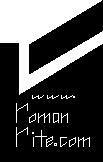 Decree on Indulgences
On 14 January the Vatican published a Decree on Indulgences during the Year of the Eucharist.
It encourages the celebration of the Evening Prayer and Night Prayer before Our Lord in the tabernacle.
With an English translation now available at www.vatican.va I have removed my attempted translation.
By J.R. Lilburne, 18 January, 2005. Updated 22 January 2005.
Other sites:

Decree on Indulgence for Year of the Eucharist, in English, at www.vatican.va

Apostolic Penitentiary at www.vatican.va

News Reports

Catholic News Service, by Cindy Wooden