About John Lilburne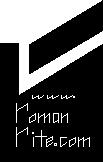 Institutio Generalis Pictures
In 2000 the full Roman Missal was not published. However the (apparently) intended Institutio Generalis (General Instruction) of it was. The book is ISBN 88-209-7012-0 and was sold through www.ixtmedia.com beginning in about August 2000. The back cover has "L. 12.000" perhaps indicating the price.
The first picture below is from page 4 explaining the purpose of the publication of this extract of the full Roman Missal. It is in accord with the 20 April 2000 decree. The General Instruction of the 2002 Roman Missal had numerous differences, but also has the same decree of 20 April 2000.
The second picture shows the full cover of this book.


Copyright J.R. Lilburne, 16 April 2002. The Roman Missal is copyright "apud Administrationem Patrimonii Sedis Apostolicae in Civitate Vaticana".