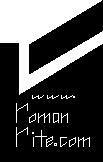 Ê
Milwaukee Cathedral Dispute
Today, 10 July 2001, I have added the fax of Cardinal Estevez. It has given me a better understanding of the reasons for his decision and the context in which it was made.
Below is what I wrote in the Journal on 4 July:
There is an interesting story on www.catholicnews.com about a fax on 30 June 2001 from Cardinal Jorge Medina Estevez, head of the Vatican Congregation for Divine Worship and the Sacraments, to Archbishop Weakland about his cathedral renovations. According to the report:

He also objected to the size and location of a eucharistic chapel, the removal of two confessionals, and artwork representing people not formally approved for veneration.


In addition, he said, ``it would seem'' that the original high altar with its baldacchino, a domed canopy, ``should be retained, given also that it is a most suitable location for the reservation of the Most Blessed Sacrament.''

According to the current liturgical law, the Ceremonial of Bishops, n 49: "It is recommended that the tabernacle, in accordance with a very ancient tradition in cathedral churches, should be located in a chapel separate from the main body of the church." According to the 2000 edition of the General Instruction to the Roman Missal, n 315: "the tabernacle should be placed, according to the judgment of the diocesan bishop: ...". Cardinal Estevez should be making this law by getting the Third Edition of the Roman Missal printed and published. I wonder how this will be resolved.

Copyright J.R. Lilburne, 7 July 2001. Last updated 4 January 2002.
Links to other sites on this:
16 July CNS report on other cathedral renovations - including quote from Ceremonial of Bishops
11 July CNS report of Archbishop Weakland's response
10 July Milwaukee Journal Sentinel report "Weakland Fires Back at Cathedral Opponents"
6 July Milwaukee Archbishop Receives Support from US Cardinals
3 July www.Catholicnews.com story
Earlier versions of the Cathedral Project Website on www.archive.org