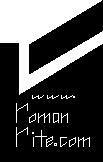 2008 Synod proposition for women instituted lectors

2005 Synod on instituted ministers

2005 John Paul II on instituted ministers

2004 Father McNamara's Zenit article

2003 Rejection of institued lectors by another Dean of the Melbourne cathedral

2002 Roman Missal on Instituted Lectors

Church Document - Motu Proprio Ministeria Quaedam

Ê

While this ministry was no longer to be considered as reserved to candidates for the priesthood, institution was reserved to men.

The Overview and Tribunal Case show an attempt to promote the rights of Instituted Readers: to read, wear an alb, and have a certificate.

To read - in accordance with the Ceremonial of Bishops, n 794: "INSTITUTION OF READERS. The reader is appointed for a function proper to him, that of reading the word of God in the liturgical assembly." According to GIRM 2000, n 101: "In the absence of an instituted reader, other lay people may be designated to proclaim the readings ...".

To wear an alb, or other vestment - "an instituted reader must wear the distinctive vestment of their office when they go to the lectern to read the word of God. Those who carry out the ministry of reader just for the occasion or even regularly but without institution may go to the lectern in ordinary attire..." General Introduction to the Lectionary for Mass, n 54.

To have a certificate of their institution as Lectors: "The provision of any office whatsoever is to be made in writing." Code of Canon Law, Canon 156.

Copyright J.R. Lilburne 20 May 2001. Last updated 27 October 2008.

Other sites with information on lectors:

Mike's History of the Reader - this is mainly about lectors in the Church of England.

1910 Catholic Encyclopedia entry on "Lector" - useful background to understanding the changes made in 1972.