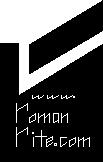 Instrumentum Laboris
My highlight from this document from the Vatican is:
Other Ministers

91. Besides the presbyterate and the diaconate, the Church also exercises her mission through additional instituted ministries and other tasks and offices. Because of their great number, the Bishop needs to promote the various ministries with which the Church is prepared to accomplish every good work. Such ministries can be entrusted to both consecrated persons and the lay faithful, as a result of the common vocation and mission inherent in the Sacraments of Baptism and Confirmation and the particular talents which each joyously puts at the service of the Gospel.
Copyright J.R. Lilburne, 2 June 2001. Last updated 17 July 2001.
The following links to the whole document on the Vatican's website: